Grease Monkey®

Phoenix
8:00 AM
-
6:00 PM
8:00 AM
-
6:00 PM
8:00 AM
-
6:00 PM
8:00 AM
-
6:00 PM
8:00 AM
-
6:00 PM
8:00 AM
-
5:00 PM
Closed Today
Hours
8:00 AM

-

6:00 PM

8:00 AM

-

6:00 PM

8:00 AM

-

6:00 PM

8:00 AM

-

6:00 PM

8:00 AM

-

6:00 PM

8:00 AM

-

5:00 PM

Closed Today

Day of the Week
Hours
Monday

8:00 AM

-

6:00 PM

Tuesday

8:00 AM

-

6:00 PM

Wednesday

8:00 AM

-

6:00 PM

Thursday

8:00 AM

-

6:00 PM

Friday

8:00 AM

-

6:00 PM

Saturday

8:00 AM

-

5:00 PM

Sunday
Closed
Coupons
Click on a coupon to save or print it.
Oil Change and Vehicle Services in Phoenix
Discounts
Senior Discounts

Military Discounts

Lyft Driver

Uber Driver

First Responders

Law Enforcement
Amenities
Cable TV

Coffee

Courtesy Fluid Top Off

Customer Lobby

Diaper Changing Station

Fleet Services

Refreshments

Restaurants Near-by

Service Bay Window

Wifi
Because Honesty Matters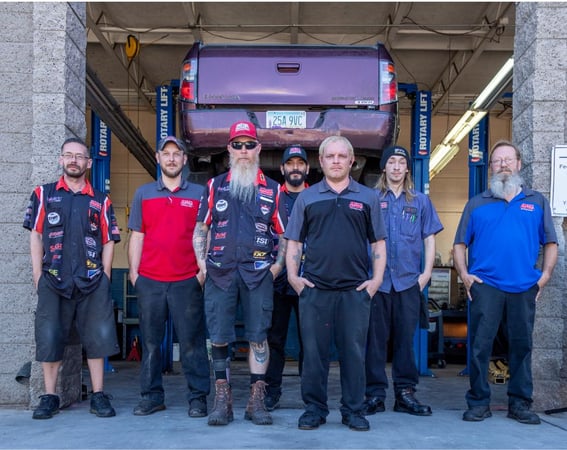 A Full-Service Maintenance Shop That Cares
Whether brand new to vehicle maintenance or a regular motorhead, many people harbor doubt when it comes to bringing their car to a mechanic's shop. Many drivers have been turned off by a long history of mechanics trying to upsell by using jargon and hyperbole to take advantage of customers unfamiliar with car care. That isn't us. With honesty as a core value, we promise to deliver ONLY what you need, every time, guaranteed. No tricks or traps, only honest answers. Give us a call today to find out for yourselves.
(602) 548-1194
---
Keeping You Safe With Each Service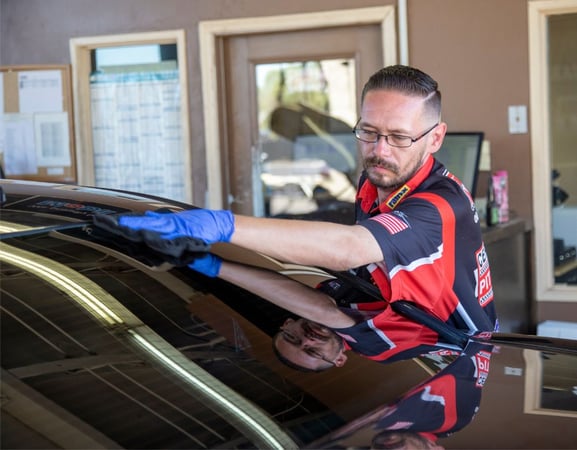 We Look Out For Your Tires, Lights, Wipers, & Filters!
Sure, "grease" is in the name, but we do so much more than just change the oil. We have your vehicle's best interest in mind which is why we offer a wide range of services like checking your tires, lights, wipers, and filters during each oil change. Our complimentary 16-point inspection checks all of the areas critical to your vehicle's performance and safety so we can give you an honest update on whether or not anything needs to be replaced. Call or stop in today to keep your vehicle running smoothly and safely.
(602) 548-1194
---
Fleet Maintenance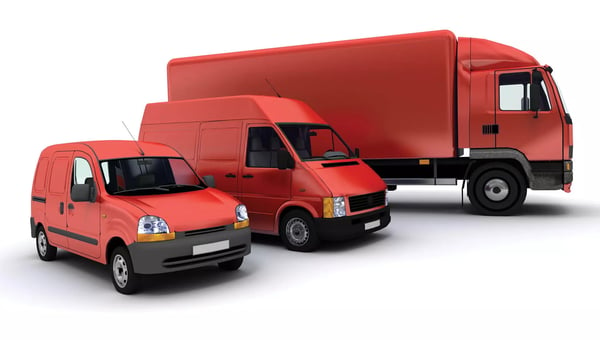 Prolong the Life of Your Fleet With Routine Maintenance Made Easy
Any business owner knows that one of the most important things to do is to keep your vehicles well-maintained. After all, your vehicles are what help you get the job done! That's why it's so important to have a good fleet maintenance program in place. That's where Grease Monkey comes in. We're here to help make fleet maintenance fast and easy - so you can focus on what you do best. We cover industries such as plumbing, moving, construction, and more. We're always here to answer any questions you may have. So give Thad at Grease Monkey on Bell Road a call today, and let us show you how we can help take care of your fleet maintenance needs!
(602) 548-1194
---
Brake Service Made Easy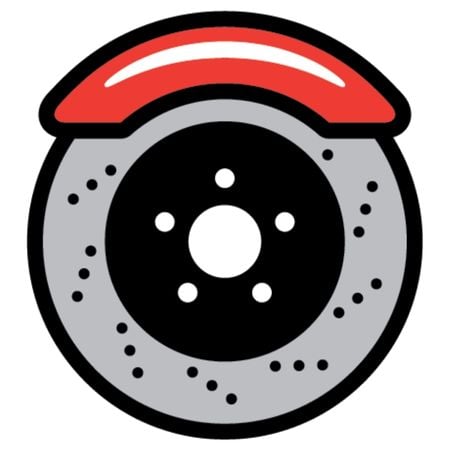 Do Your Brakes Need To Be Serviced?
Brakes are constantly in use every time you drive, so it's not surprising that they eventually need to be replaced. If you're not sure when your last brake service was, or if you've never had your brakes serviced before, it's always a good idea to get a free evaluation from a qualified mechanic. That way, you can be sure that your brakes are in good working order and that you won't have any surprises down the road. If you are looking for a trusted mechanic's honest opinion, give Grease Monkey's Bell Road location a call today to book a free evaluation. We'll be happy to help keep your vehicle safe and reliable.
(602) 548-1194
---
Your Local Grease Monkey Phoenix, AZ Bell Road Service Center
Even though we are extremely proud to be a corporate franchise to a nationally recognized brand, we are even more proud to be your local automotive service center! Our shop is locally owned by the Stinson family, who have called Phoenix home since 1911. All of the mechanics and technicians who work at our location are residents of the Valley and take pride in serving their community. Come in and meet the friendly staff and enjoy a hot coffee or cold water (depending on our season). We pride ourselves on fast, professional service and have a great crew. You will often see us working on your car in short pants with brightly colored socks – our trademark Phoenix look.
About Us
---